LOTS of people are always asking me for riding tips when they first start riding, so I've come up with a little list of quick, but IMPORTANT tips for shredding a stand up.
Jet Ski riding is a lot trickier than you might think. Everyone wants to jump on and pin the throttle – but you have to start with the basics.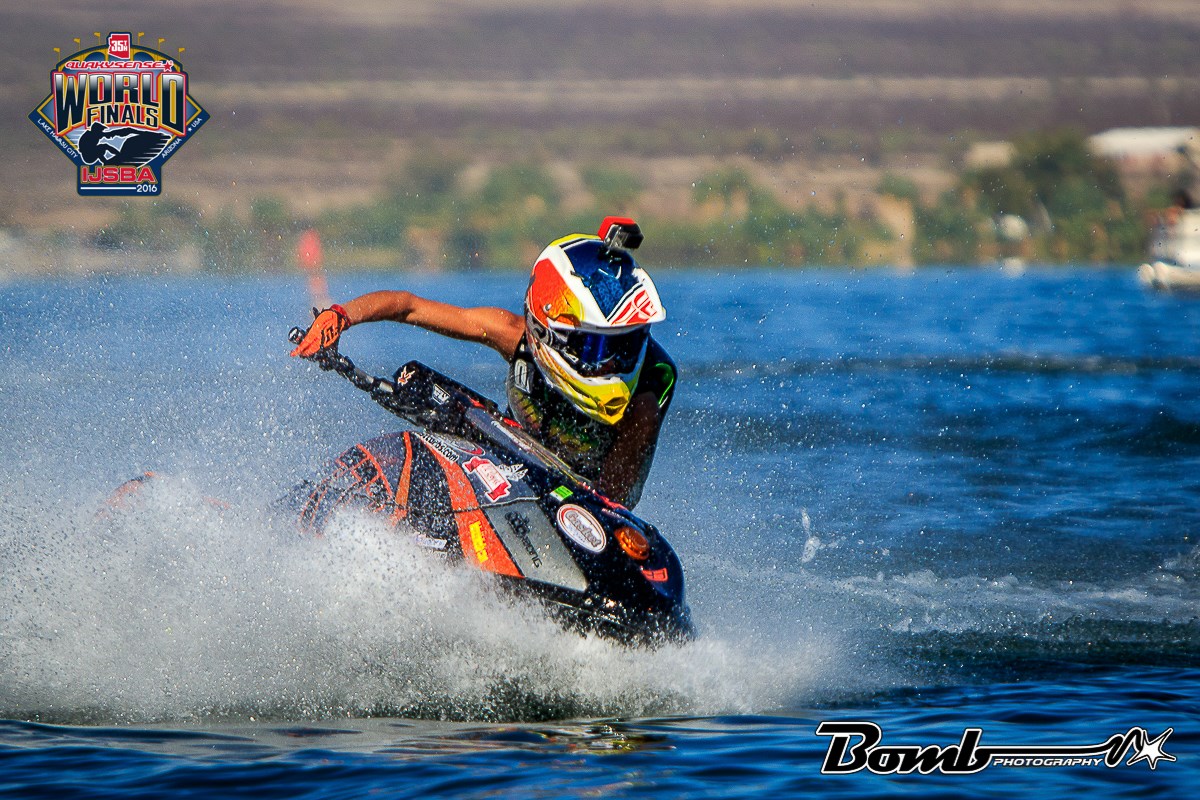 BEND YOUR KNEES
Even some of the best riders in the world forget this easy concept! When riding a stand up, your knees and back act as your suspension, taking a lot of impact as your ski charges through the water. Whether the water is rough or smooth, bending your knees will keep you stable as the ski moves underneath you. This will decrease exhaustion and make it easier to stay on the ski when things get bumpy.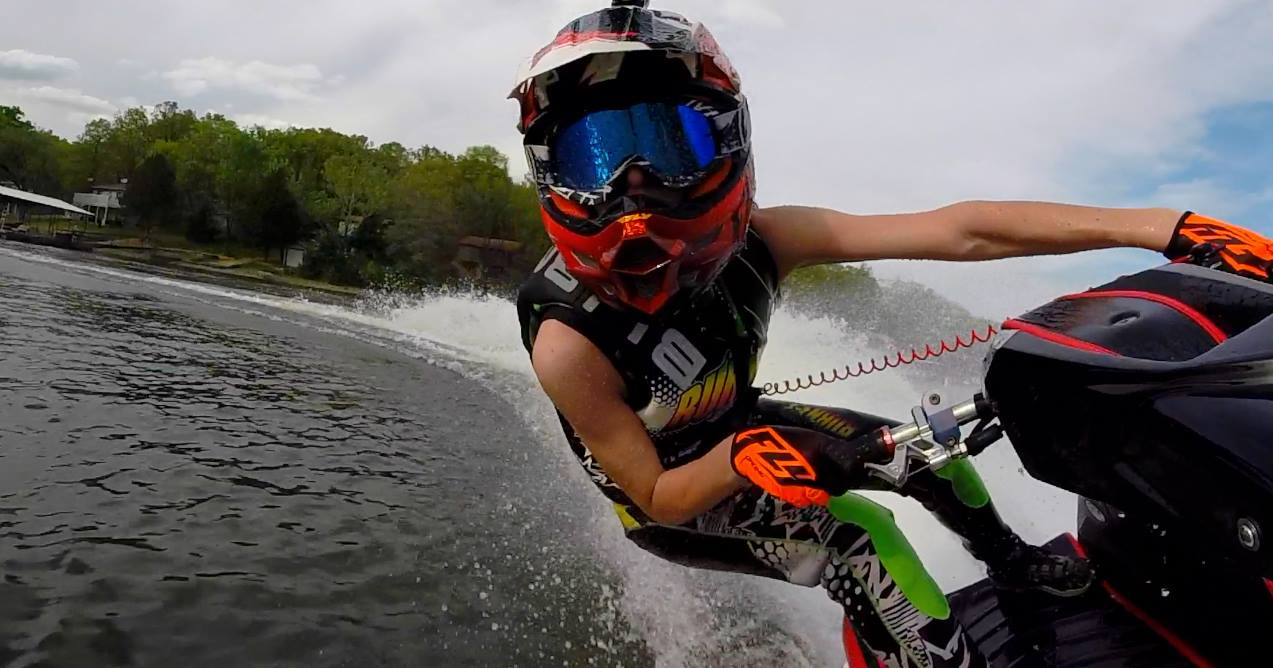 EYES UP!
Wherever your looking, your body will subconsciously be leaning, or turning the bars. You may not realize it, but If you are looking off to the left, your ski will drift that way too. Whenever you ride, keep your eyes up. When you go into a turn, look ahead to the direction you want your ski to go, not directly out in front of you. This will help you sharpen your turns and correct your steering.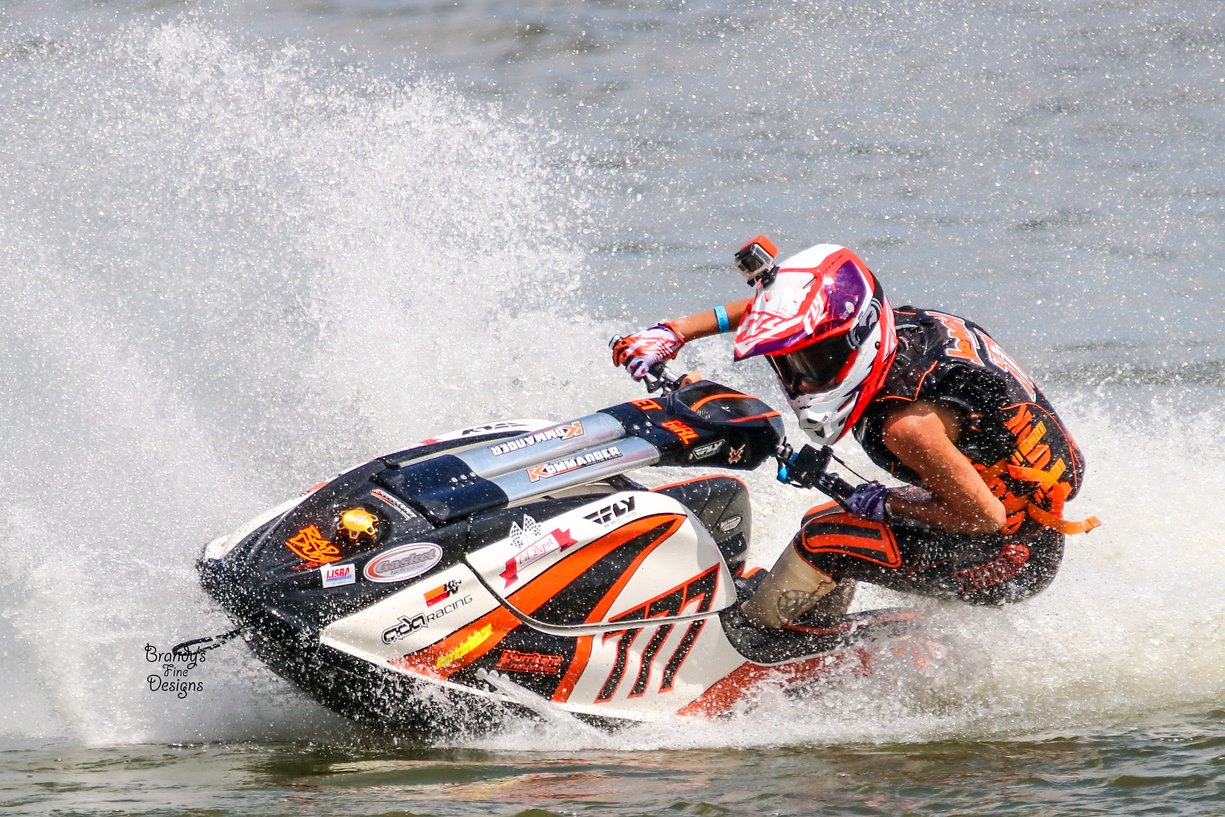 SWITCH YOUR FEET
This is a little more advanced, but as you get more comfortable, try switching your feet as you turn. Left foot forward for left turns, and right foot forward for right turns. This allows you to put more weight/pressure on the side of the ski you are turning, helping the ski lean over. This can be uncomfortable at first – so take it slow! In time it will be more comfortable.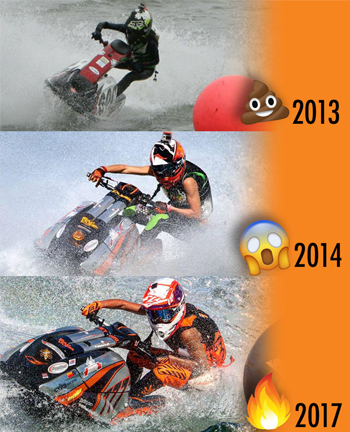 BOOTY DOWN
When you're getting faster and starting to switch your feet and carve turns, focus on getting that booty down. It seems silly, but leaning over the tray of the ski and aiming to drag your butt through the water helps roll the ski over. Once you get the hang of this you'll be throttling turns in no time. Sometimes when you're really leanin' you may feel like you're going to fall into the water. When this happens – throttle out! The power of the ski will pull you back up out of the water, and the ski will right itself.
THROTTLE OUT
As you get more comfortable, throttle control can really help you improve your turning. It's important to be conscious of how you use the throttle in the turns so you can work toward getting faster. The magic formula of wide open turns isn't easy, so start by paying attention to what's comfortable. When you come into a turn, letting off the throttle a little will let the nose of the ski drop down into the water, making it easier to roll the ski over. Once the ski is rolled over, you can throttle back out of the turn and right yourself. Perfecting throttle control in a turn takes time, and as you practice it your body will develop the necessary muscle memory for you to do it without thought.
If you pay attention to these basics when you're out messing around or shredding some practice buoys, you'll see improvements in your ride game over time. The toughest thing about Jet Skiing is remembering to THINK. Thinking during practice lets you develop your skills, and as you continue to work on them, they'll come naturally when the band snaps!