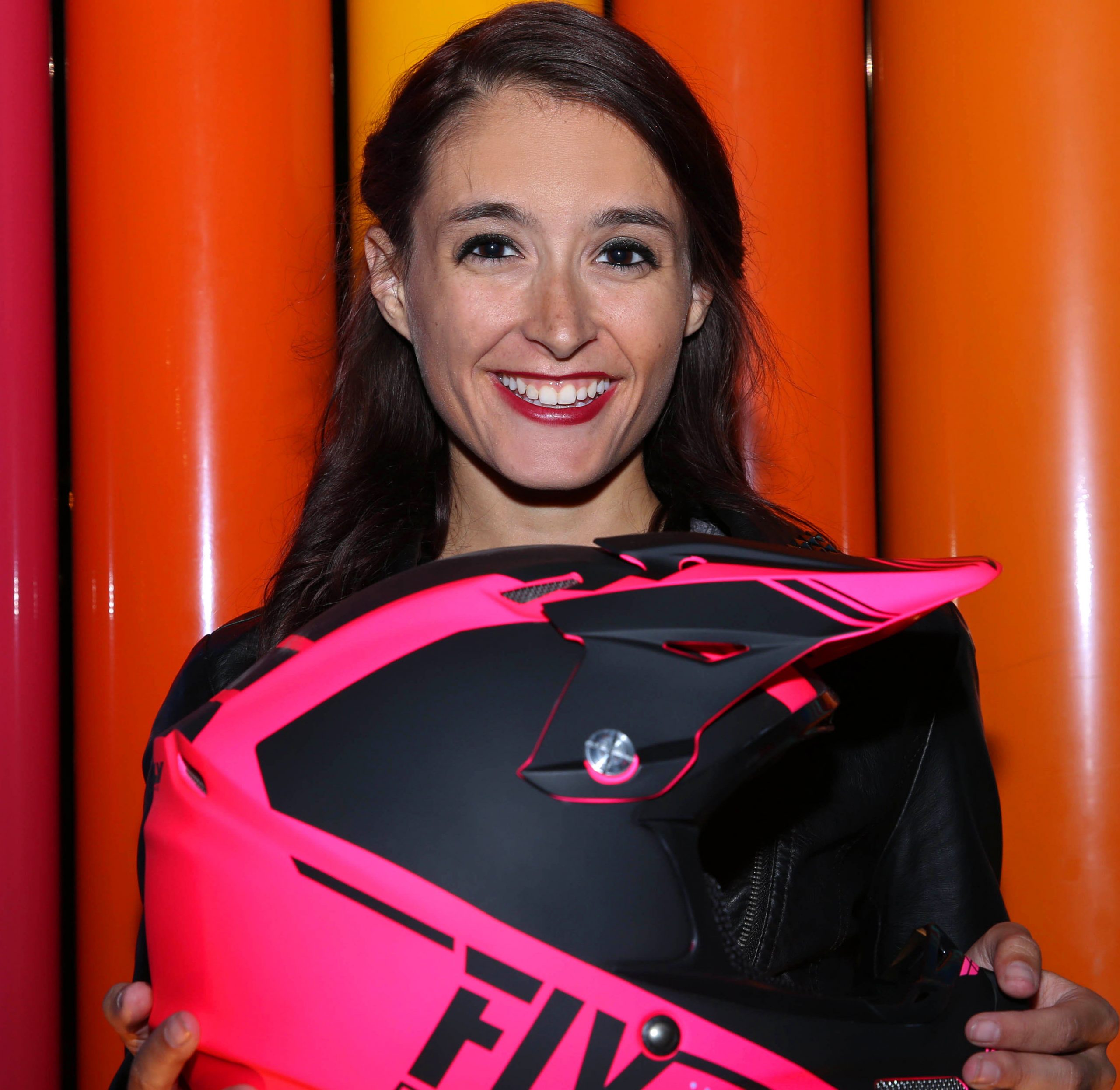 Anna Glennon is a National and World Champion Jet Ski racer and Digital Media Communications graduate from the University of Central Missouri, as well as the owner of MotorActionMedia.com and Jet Girls Racing.
Anna's experience in power sports media began when she started promoting her Jet Ski racing through her Facebook page, Jet Girls Racing. She started Jet Girls Racing in hopes of sharing her love for Jet Skis with the rest of the world. Anna later branched out as a freelance writer and photographer; her work has been featured in almost every personal watercraft magazine in the industry including Watercraft Performance Magazine, The Watercraft Journal, JetSki Magazine, Wet Racer Magazine and Pro Rider Magazine. She then began producing video coverage for most all of the Jet Ski events she has attended and she published these videos to the Jet Girls Racing Channel on YouTube where they have received tens of thousands of views.
Anna's interest in motocross sparked after working with Team Faith during their Arenacross season in 2014. Her work at Arenacross has been featured in Holeshot Magazine and she continues to expand her involvement in dirt bike media,  working with other publications like GRIT Moto magazine and Moto Playground magazine, covering Supercross, Arenacross & more.
In May of 2016 she accepted an offer to work at the PR & media manager of the TPJ Fly Racing professional motocross team. In 2018, she accepted an offer to become the media and marketing director of GalferBrakes.  In 2020, she moved to the Jet Ski capitol of the world, Lake Havasu, to manage operations and media and Pro Watercraft — the industry's leader in handling components.
Her primary focus is on growing power sports through the power of promotion; she has done so by partnering with companies like Pro Watercraft Racing.com, Kommander Industries, JetRenu, JetCross World Cup and Hurricane Industries by creating promotional content like articles, videos, photography and more. Her list of partners continues to grow as her work spreads all over the web.
For a copy of her complete resume and curriculum vitae, visit our contact page.