When it comes to Jet Skiing, outfits vary. Wetsuits can be a pricey commitment, and a lot of people ask me what I recommend. It's all about you, baby. A wetsuit can depend on your size, riding and goals. But I've come up with a break down to help you hunt for the perfect wetsuit.
Keep in mind, this is coming from a racer's perspective, with a little insight for you freestylers and freeriders.
Thickness
The thickness of your wetsuit is quite possibly the most important features. Thickness determines three things; longevity, protection and temperature.
A thicker wetsuit is more likely to withstand wear and tear a lot better than a thin suit. In my experience, thinner wetsuits can often pull apart easier or have holes poked in them from riding. A thicker wetsuit can also help better protect your body from the bumps and bruises from Jet Ski riding. Thicker wetsuits also *usually* indicate better quality, and may also have better, stronger seams throughout. Giving you a sturdy wetsuit for a long time.
The downside to thick wetsuits (and upside to thin) is that a thin wetsuit may feel lighter, be a little easier to fit into, and may be a little cooler overall.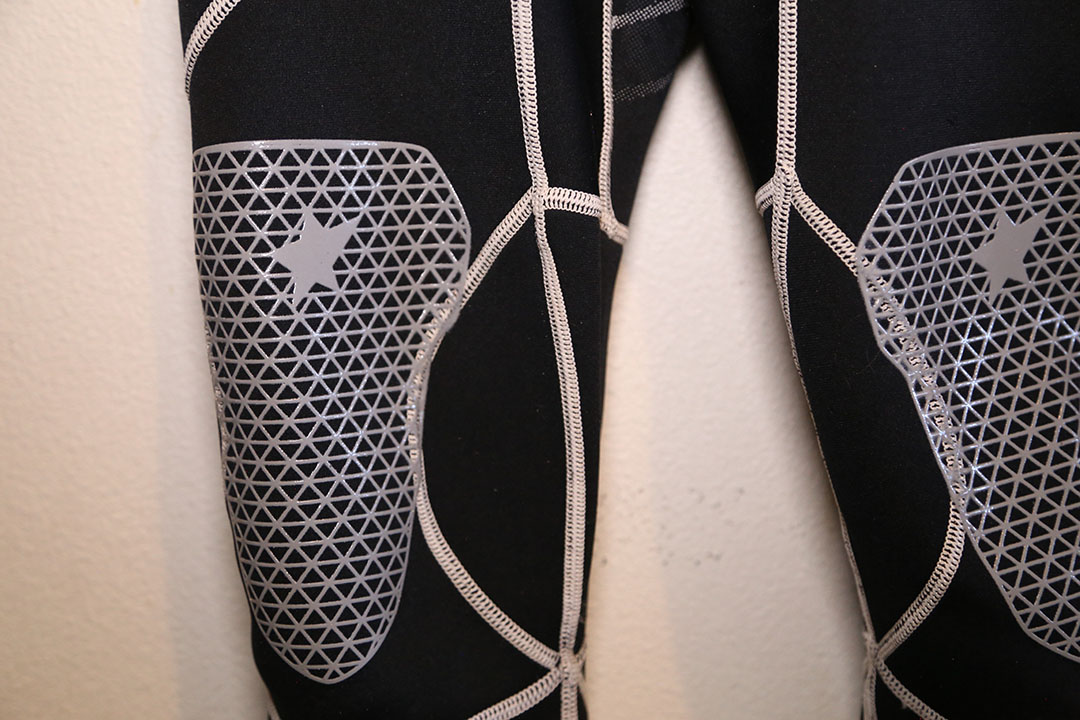 Knee Pads
I've seen some brutal knee gashes in my time racing! And 've had some myself! When it comes to jet Ski racing and riding, our knees tend to take a beating. In your wetsuit safari hunt, always check out the knee area. Any additional padding or protection is a plus.
In my experience, plastic knee pads can be split through if the handle bars hit your knees hard enough, so the more padding, the better!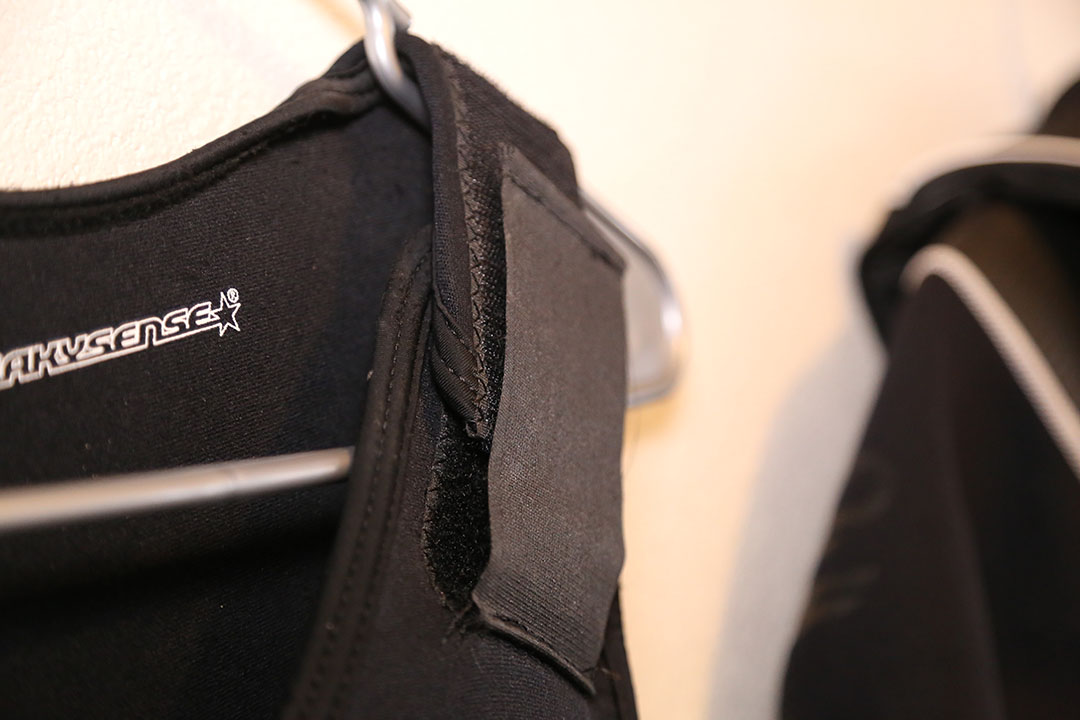 Closure
How is the wetsuit "secured"? Typically, most wetsuits either Velcro over the shoulder, or zip down the back. In my experience, the zipper down the back can be annoying and hard to reach. And heaven forbid it breaks! I personally prefer the Velcro approach. This makes it easy to get on/off, and you don't feel a zipper or hard plastic pressing on your back beneath your vest. The downside – my hair gets stuck in the Velcro sometimes!!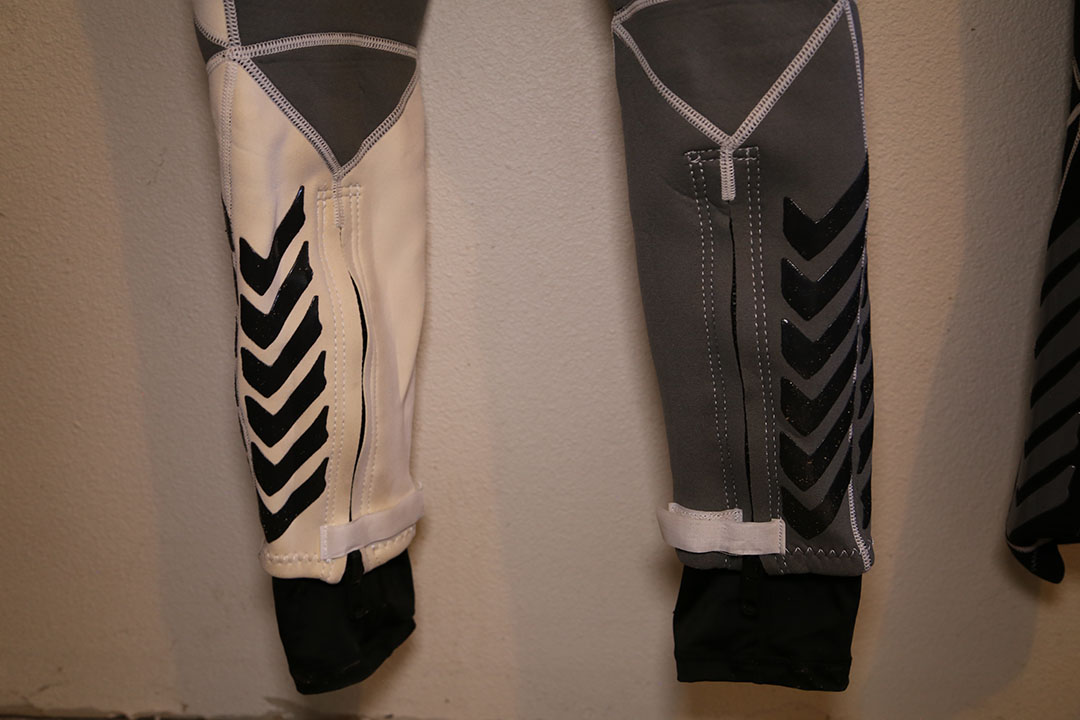 Aside from securing the top, some companies also incorporate a zipper in the ankle area. This isn't always a necessity, but is a great plus when you need to swap shoes or socks, or if. You have have ripped calf muscles.
Length
These days, the most common wetsuits are either "Johns" or long sleeves. Depending on your riding and weather, choose your sleeves carefully! If you're into ocean rides or cold winter cruises, a long sleeve wetsuit might be the best pick. However, MOST wetsuit companies these days also offer a John/Jane option. This means you'll get a sleeveless wetsuit, AND a tight, zip up jacket to go over it – just in case. Personally, I think the best bang for your buck is to go with the John/Jane option. This lets you have some options depending on the weather.
For the most part in Jetskiing, most people wear full length legs on their wetsuit. But, if you ever want to kick it retro, or you ride where the water's hot, check out a "shorty" wetsuit. This usually features knee-length legs.
STYLE
The most important part!! Cool factor. Companies are offering new designs and amping up the style factor constantly. When it comes to picking your style, consider your ride. Maybe a wetsuit that matches your ski or helmet? Always be sure to take a snoop around the internet and see what everyone else is wearing – you'll want to stand out! Some companies, like quakysense, will even print your name or race number on your suit or vest.
In conclusion, picking a wetsuit is tough. If you keep in mind these 5 things, you're bound to find the perfect fit. When you're ready to shop, be sure to check out brands like quakysense, Burn Industries, Slippery, Body Glove, Optimum Wetsuits or Jet Pilot.