If you don't already know me, I'm really just a skinny 19 year old kid trying to take on the world.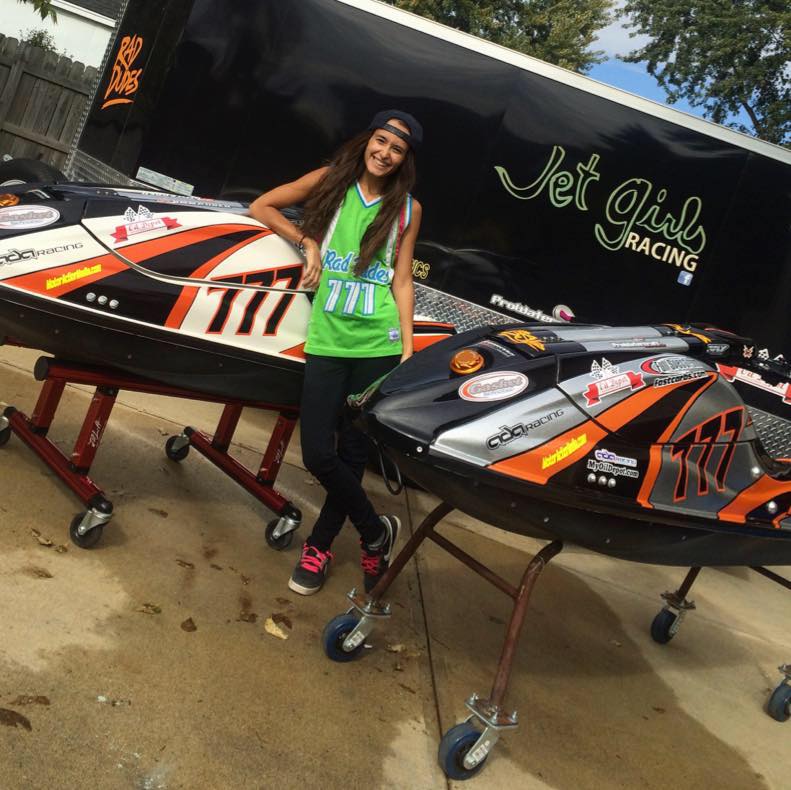 It's been a little over a year since I unveiled MotorActionMedia.com to the world. I can't believe the people I have met through this adventure and the places it has taken me. I'm extremely fortunate to have built my career on the foundation of my passion for power sports and racing. They say that if you work on something you love, you won't work a day in your life.I am a full time college student, a Jet Ski racer, a business owner, a team owner, a daughter, a sister & more. Although I have spent countless hours working my butt off, I can tell you that every moment has been worth it; whether it is the smile of a junior rider when they get a Spotlight article on MotorActionMedia.com; or it's the way that Ryan Villapoto's face lit up when I talked with him about Jet Skis — it's all worth it.
In the past few months, MotorActionMedia.com has been busy. We drove all over Anaheim, CA meeting some of the biggest names in the moto and Jet Ski industry. I spent a few weeks at school, and now I'll be hopping back on a plane at the end of the week for another big biz-cation on the west coast.
People often times ask me, why I do the things I do; why I didn't choose to be "normal" and spend my weekends partying on campus, hanging out, and "living life". I could say that being "normal" never really appealed to me, but that would be a lie. For most of my life I fought hard to "fit in", but somewhere along the line I realized it wasn't going to happen; and I just ran with it. Since my senior year in high school, I have had my nose to the grindstone; pursuing this crazy idea that a skinny little girl can win a world championship and become a successful entrepreneur. I've faced adversity & haters because of the way I chose to live my life; but that's when you know you are doing something right.
So back to the question, why am I spending so much time working, and not "living life"? When someone tells me the story of how they got involved in Jet Skiing with a big grin on their face, when they tell me I am an inspiration; when I know my hard work has made a customer happy, or has furthered the sport I am so passionate about — that is when I feel like I am living. For so long I desperately wanted to fit in and be "normal"; but I have found so much more happiness immersing myself in my passions and encouraging others to do the same. When you find your passion, you find yourself.
It's true, you won't find me out partying in the evenings; you'll probably find me here on the computer working on the next big project, or maybe out in the garage working on Jet Skis. There's actually a million things I might be working on — and I'll be loving every minute of it.
The next few weeks will be extremely busy for MotorActionMedia.com, we are about to bust out a#WorldFirst, and blow up the internet with some content that no one has seen before. The Jet Ski world is going to have their minds blown — so stay tuned. I am sensing some sleepless nights in my future; but I do it for you guys.
Thanks for all the support.
Anna Glennon
Owner, MotorActionMedia.com