This month has been packed with work for me so far. I flew out to Atlanta for #Motofest and enjoyed hanging out for AmsOil Arenacross at the Georgia Dome, and following up by working Monster Energy Supercross with the team the following day. Supercross is always a busy event, but I was happy to stop and chat with some Jet Girls/Jet Girls Racing fans who were attending the event.
I also had the pleasure of working with Glory Hog Media for the weekend in Atlanta. I shot photos and wrote a race recap article for them and it was published online.
After a busy weekend at the races I flew home and worked long days/nights to wrap shooting on my film FACE SWAP, and preparing and studying for midterm exams.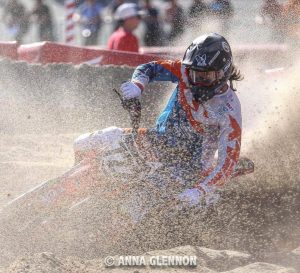 After making A's on all my midterms, I hopped on a plane for Orlando to head to Daytona Supercross.
Daytona Supercross was a wild experience. I have visited Daytona before for the famous Daytona Freeride Jet Ski event, but I have never been on the inside of Daytona Speedway, let alone in the garages or on the track.
I had the honor of shooting at Daytona Speedway for the Supercross event, and got to go behind the scenes at Daytona International Speedway. The TPJ Racing pit space was in the very same garages that Nascar teams use regularly.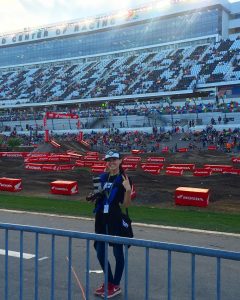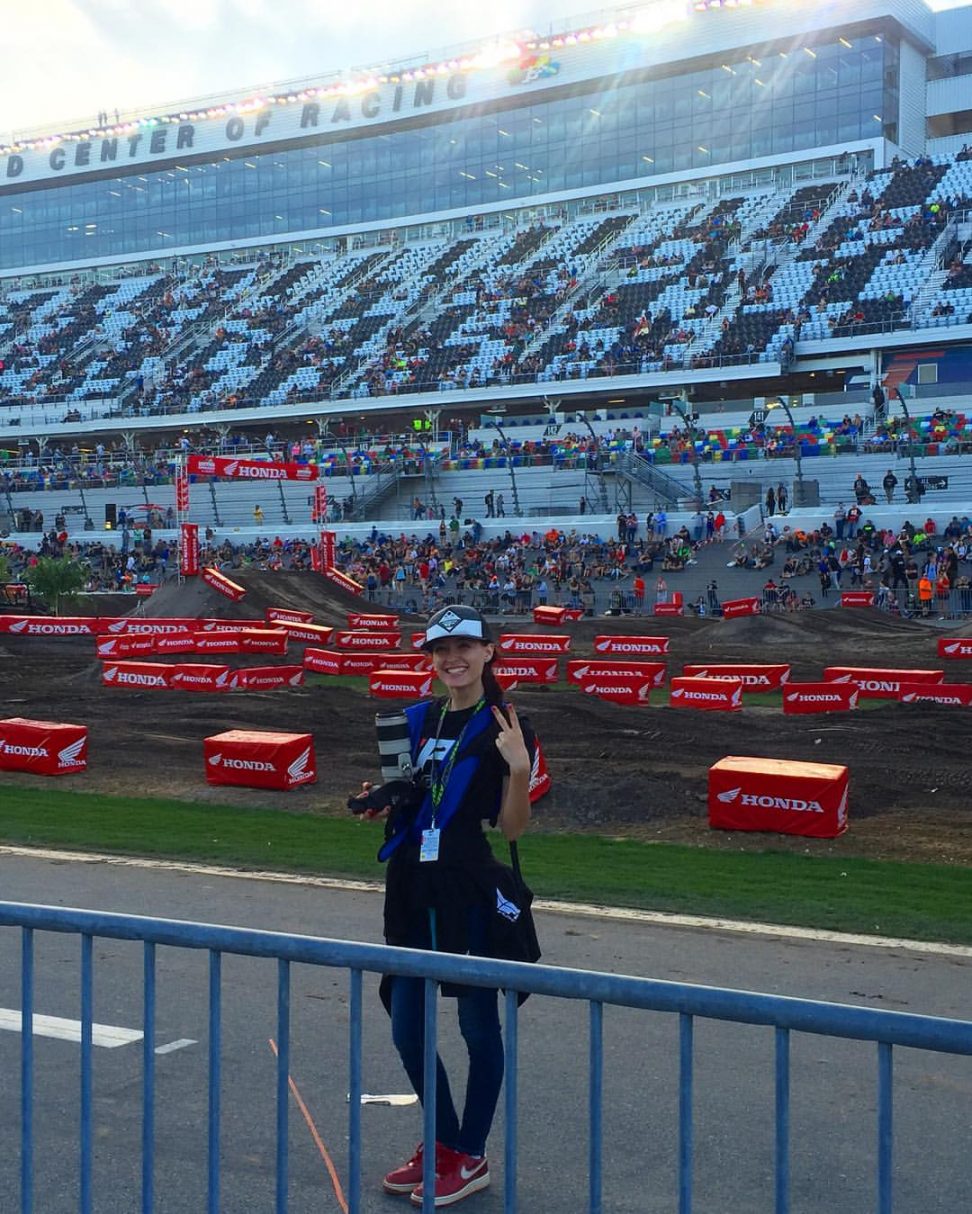 After one of the coolest trips of the year, I headed back to the cold in Kansas and went straight back to school to finalize and edit my FACE SWAP film before its deadline.
Things have been wicked busy for me lately, but I am keeping the throttle pinned. I am very thankful to the people who have been supporting me and cheering me on as I continue to pave my way. It hasn't been easy, but it has definitely been fun.