If you're ready to jump into the stand up Jet Ski game, it's time to go shopping! Buying your first stand up Jet Ski can be a little intimidating, but I've been there – done that! So, I've got some tips on what to look for!
CONSIDER YOUR GOALS
What are your goals with your new ski? Are you wanting to race, thrash at the local pond, or are you looking for a build project? These are important things to consider when you start hunting for your first ski. Different skis work better for your goals and budget.
THE CREEK THRASHER
If you're looking for a stand up you can beat up, something you can jump sunken trees with and throw in the back of your truck, look no further than a vintage ski. A Kawasaki JS 440 or 550 is a great first ski for anyone looking for a ski they can thrash.
You can typically find used vintage skis for anywhere from $500-$1000. The price will depend on the condition (does it run?) and what kind of performance goodies it has on it.
You can easily track these down on Craigslist, PWCToday, or your local Facebook Marketplace listing.
THE ROOKIE RACER
If you're transitioning from moto, or you're just ready to hit the starting line,  you're going to need a solid entry-level ski to get you started in racing. In my experience, it's easier to start from level zero and work your way up. This is easy on your budget and lets you hone your skills before you hurt yourself!
The skis I recommend for newbie racers are Kawasaki 800 SX-Rs or Yamaha Superjets. These skis can be raced in "Lites" classes all over the country, and in their stock form will let you be competitive in a Beginner or Novice class. You can easily bolt on some Pro Watercraft Racing handling components and really shred one of these skis. A screaming deal on one of these skis is around $3,000 – that can be hard to find – but if you do, you want to snatch it up! The price on these will also depend on what condition they are in, and what performance goodies they come with. You can easily track these down on Craiglist, PWCToday.com, or your local Facebook Marketplace.
*IMPORTANT* If you're looking to race, keep in mind that stand ups with footholds are NOT legal in most racing classes.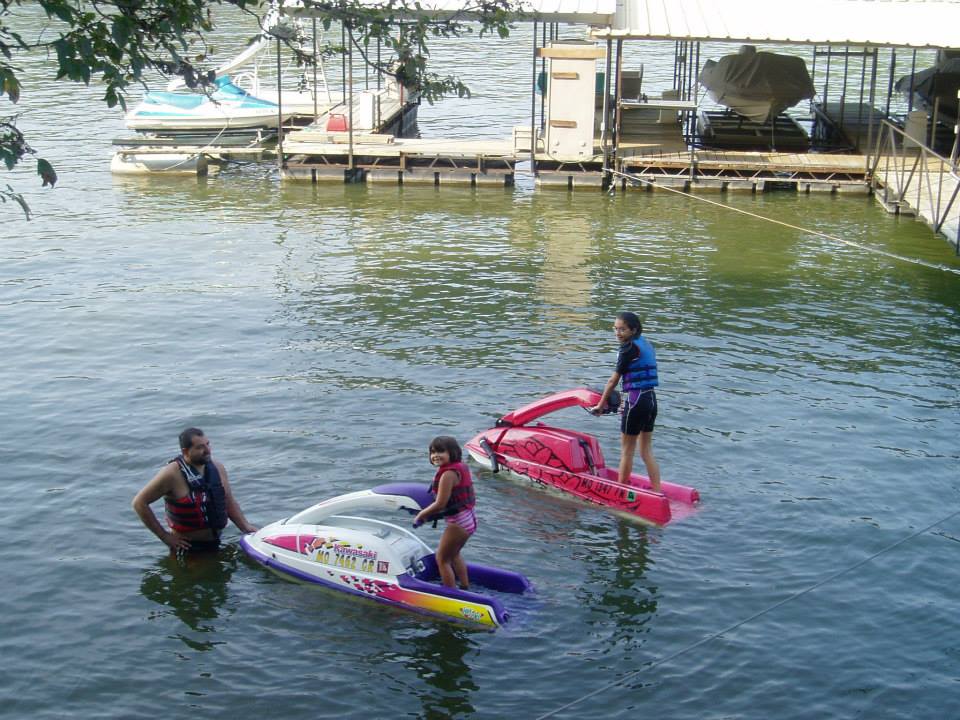 THE FUTURE FREESTYLER
If you're looking to be the next freestyle world champion, or you just want to do sick tricks for your friends, there's a few different options to get you started. Like racing, it's easier to start at level zero and work your way into it. Starting with a Yamaha SuperJet and adding a foothold kit, or light-weight hood with handholds is a great place to start. This will let you hone your barrel rolls, and send it off big wakes without breaking the bank.
If you're ready to step it up or huck some flips, you'll want to do some aftermarket hull shopping. BEWARE: this can get expensive QUICK. Certain hulls will require a beefier motor to send it. Of all the hulls I've seen, the Hurricane Industries line of freestyle hulls has lots of options for people who can't break the bank on a new engine too.
Please note: your girl is not a freestyler! I highly recommend chatting with people like Hurricane Industries or other freestyle riders for tips and suggestions.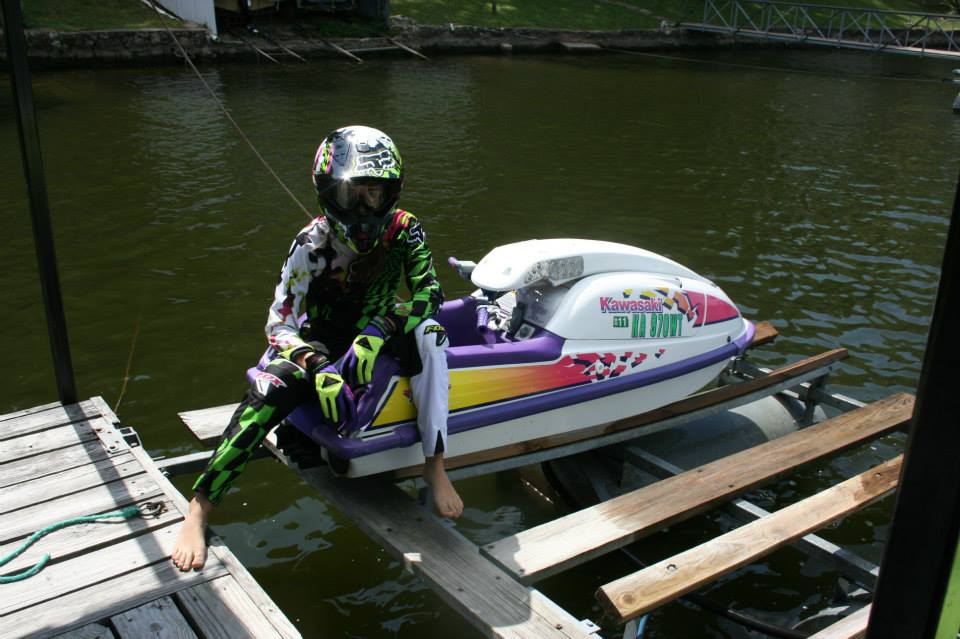 DO YOUR RESEARCH
When you finally track down your dream ski, it's important that you do your research before you make the sale. Here are some tips:
Does it run? Ask for video of the ski starting or in action.
What does it have? Ask for a parts list. More goodies means more value!
Does it come with a trailer? Make sure you either buy a trailer with your new ski, or show up with something to haul it!
How much wiggle room is there? Never be afraid to barter a little, some people mark their rides up.
Is there paperwork? Some states will require your ski have a title or bill of sale when you go to register it. Make sure you ask the seller if they can produce this.
DO YOUR PREP
Before you pick up your new ride, it's important to make sure you have the essentials.
A U.S. Coast Guard approved life vest.
Ratchet straps/tie downs – gotta strap it down!
A good gas can.
Good oil & a mixing cup – mainly two strokes.
A tool kit – just in case!
A beach stand – depending on where you ride, you may want a stand to beach your ski when you take a break.
That's the short and sweet version. As you get more into the Jet Ski life, you'll figure out just what you need for a good day's ride – but when you first start out, it's always a big learning curve!