It's crazy how fast time flies when you're busy. MotorActionMedia.com has had another busy month filled with projects, trips, and promoting the sport.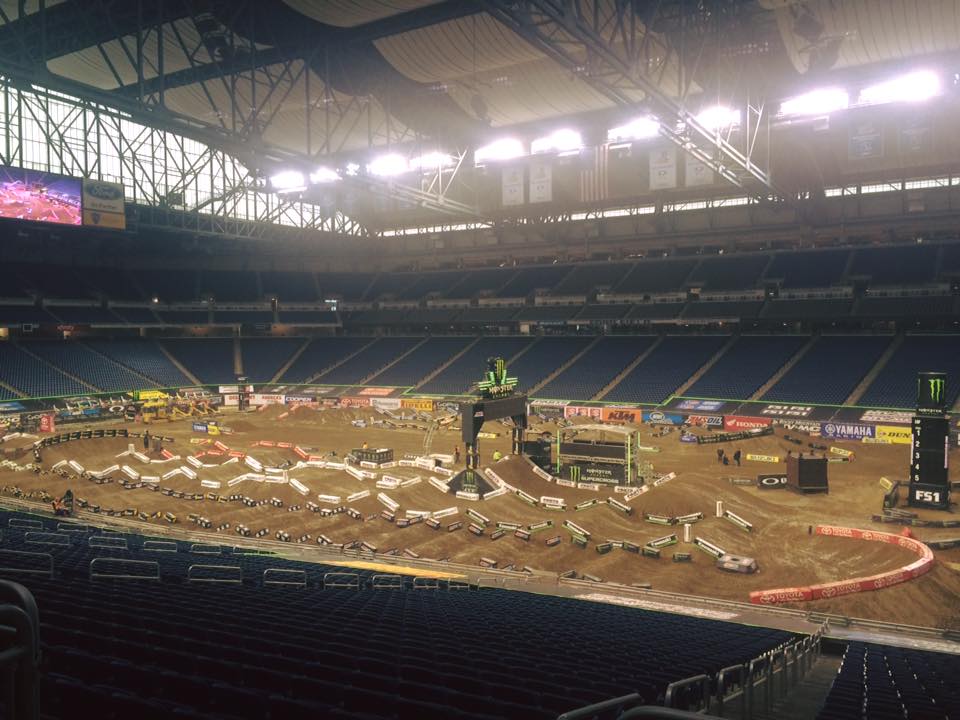 I have been enjoying taking our followers behind the scenes at Monster Energy Supercross and Amsoil Arenacross at several of the circuit stops — most recently I took a trip up to Detroit for Supercross, just a few weeks after traveling to Nebraska to cover AmsOil Arenacross. MotorActionMedia.com partnered with GRIT Moto Magazine to cover several Supercross events, and you can also check out our coverage from Arenacross in Omaha, Nebraska in GRIT Moto. GRIT Moto is all about the lifestyle — and so are we, so be sure to check out their publication and keep your eye out for more MotorActionMedia.com content inside.
As the summer racing season creeps upon us, the MotorActionMedia.com crew is gearing up to bring you tons of coverage from some of the biggest events of the season — some of which I will be competing in myself. Yep, we really are by riders for riders.
In the last month we have been working tirelessly on several collaboration projects with some companies you know all too well; so stay tuned as these projects make their debut in the next few weeks.
Racers & company owners — there's still time before the season starts to get yourself some much needed media spotlight! MotorActionMedia.com specializes in creating the content you need to promote yourself, your company or your product. Need a commercial for your local race series' live stream? We do that. Need some custom banner or poster designs? Call us. Need a professionally written racer bio, or letter to send to potential sponsors? Look no further than the power sports media specialists at MotorActionMedia.com — we do it all.
I also want to extend a big thank you to JetRenu and SBT for their continued sponsorship of MotorActionMedia.com, the MotorActionMedia.com crew is thankful to have these two awesome companies supporting our mission to promote the sport.
Now bring on summer, I'm ready to ride.
Anna Glennon
Owner of MotorActionMedia.com
Team Owner/Jet Girl 777 of Jet Girls Racing
As seen on MotorActionMedia.com.