After months of waiting, I finally got to get out on the race track with Big Bertha the SXR 1500 in Parker, AZ.
I picked up Big Bertha — the ginormous SXR 1500 — in March, and have been riding all summer hoping for a jetski race. Most of them were cancelled, so I left my ski stock all year.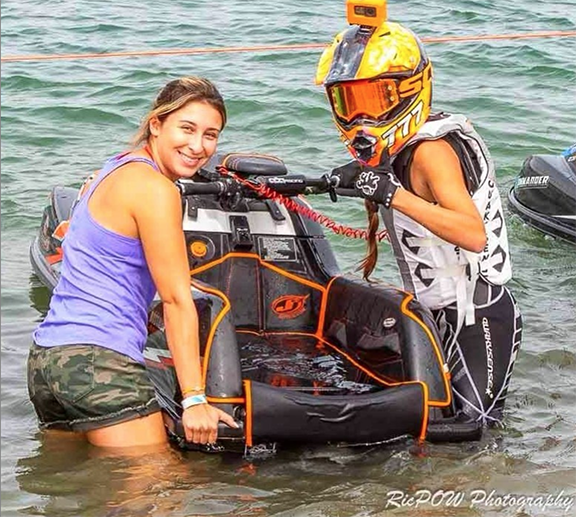 Finally a race rolled around in Parker so that I could get out on the track and test things out with my new ride. I was nervous — no lie — mainly because most of my competition has been racing this model since 2017, which makes me somewhat of a newbie in the class.
I lined up against a stacked class of around 14 riders, most of which had some fast modded out skis — so I was a little worried me and stock Bertha wouldn't be able to keep up! We lacked the speed for good starts but we made up for it with good passes and consistent riding. We got up on the podium after solid runs all weekend.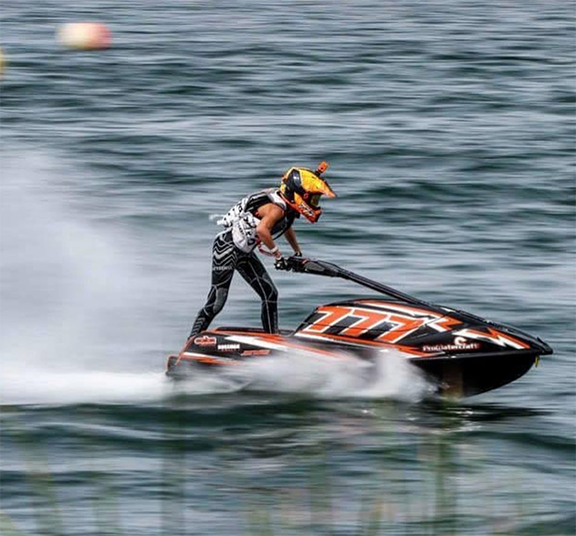 While winning is always the goal, it felt great to get out in a competitive class on a new ride and be in the mix. I can't wait to get Bertha some horsepower and go for it at the next race!
I want to give a big shout out to my friend Ashton Robinson for being an amazing pit crew, as well as my sponsors who help make it possible: Pro Watercraft, ADA Racing, quakysense, macsboost, WorksH20 Designs, Cometic Gasket, Scott USA, Jettrim, Ultra Motorsports, JetRenu and Rad Dudes.