As a 90 lb, 5-foot tall jetski racer, I take my handling components very seriously! So when I started riding a 550 lb four stroke, I knew handling would be crucial.
Upon first trying the SXR 1500, I was extremely uncomfortable. It had a tendency to rock back and forth, and roll when I didn't want it to. Regardless of whether the water was smooth or rough, it wanted to hop and skip across the water. It didn't have the drive I wanted and needed to feel comfortable pinning it.
I had heard great things about the Watercross of Texas intake grate for the SXR 1500 from several riders, and also from the handling guru, Chris Hagest.
I reached out to Kirt at Watercross of Texas regarding the intake grate — and he remembered me from when I raced in Texas several years ago. He had seen me race and sent an intake grate my way to try out on the SXR 1500 — what an honor!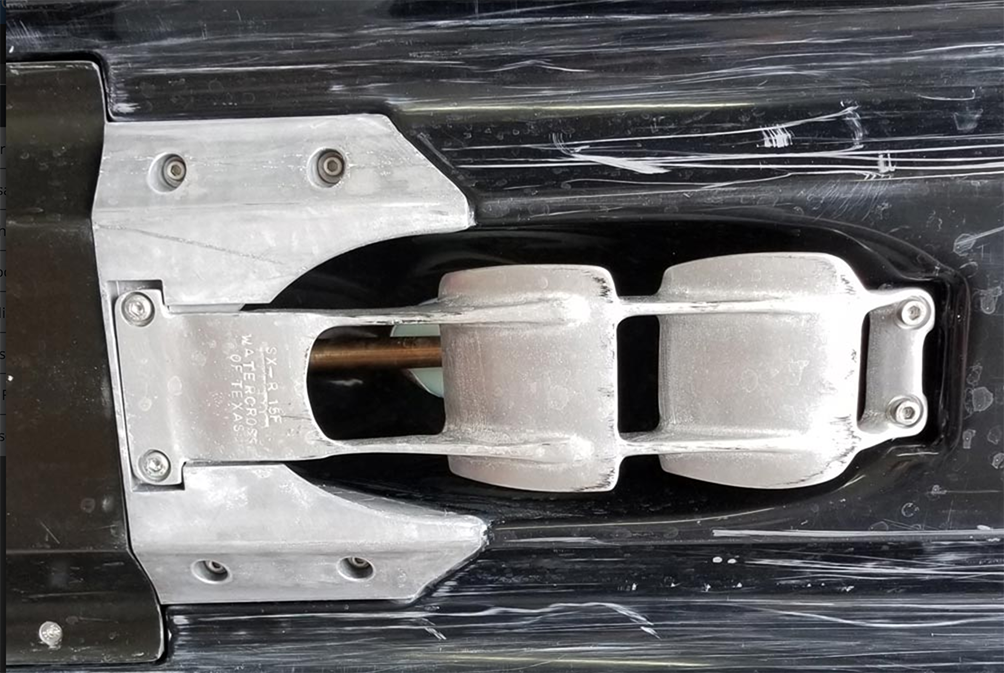 I had no problems swapping out the stock intake grate for the Watercross of Texas intake grate, it bolted right up.
THE RIDE
The first thing I noticed with this grate was the STABILITY. The annoying hop was gone as soon as I bolted the grate up. It's not uncommon for a ski to hop a little in rough water, but for it to hop in smooth water is just plain annoying — this grate made the ski extremely stable. In the rougher water where a little jump here and there is unavoidable, it came out of the water much flatter, making hook up quick between waves — keeping my speed up and smooth.
Overall, the hook up increased dramatically which gave me much better drive. While I didn't GPS it for speed, I felt a substantial difference in hook up, which likely increased a little bit of speed on the ski.
The combination of the Watercross of Texas intake grate and the Pro Watercraft rear sponsons gave the ski so much more stability. It's a lot easier for me to push the ski with the confidence it won't do anything unusual or out of my control.
This grate is a little more affordable than some of the others on the market at a cool $225, and it's built to last.
THE BREAK DOWN
PRODUCT: Watercross of Texas (WCOT) intake grate for the SXR 1500
INSTALL TIME: 20 minutes
VERDICT: Would recommend to anyone looking for better hook up, less bounce and more stability.
WHERE TO BUY: Contact Kirt Bryant, or check it out at here on Pro Watercraft's site.